HOME HEATING AND AIR CONDITIONING SERVICES EVANS GA
HVAC Equipment Installation
Whether you need to replace your existing HVAC equipment or add air conditioning to a home that has never had it before, Dozier Heating & Air, Inc. has a wide range of HVAC products to meet your needs and your budget. From air conditioners, furnaces and heat pumps to air quality solutions and thermostats, we can provide a range of solutions that are both affordable and will provide comfort to your family.
By replacing an older inefficient model, you can expect to increase your HVAC equipment efficiency up to 25%, reduce your energy consumption by 25-40%, and create significant savings on your monthly utility bill. For many of our customers, the reduced monthly utility cost will cover the cost of a new installation.
Let Dozier Heating & Air, Inc. evaluate your current system and provide you with the most economical way to keep your home comfortable for your family.
Emergency Service / HVAC Repair
Dozier Heating & Air, Inc. takes pride in our fast response time when helping you with your emergency and repair needs. Our trained service technicians and diagnostic equipment enable us to perform adjustments or repairs when you need them. Our skilled technicians can service all brands of HVAC equipment and systems. Give us a call to schedule an appointment with one of our factory trained technicians. Need emergency service? Our dispatchers are a call away from having someone at your home and getting your air conditioner, heater, furnace or heat pump up and running again to keep your family comfortable.
Preventative Annual Maintenance Program
To minimize future repair bills, consider an Annual Maintenance Program with Dozier Heating & Air, Inc.. Our trained technicians can provide you with a comprehensive plan to provide preventive and predictive maintenance to help you keep all your HVAC equipment up and running efficiently. Our Annual Maintenance Program includes: cleaning coils, checking refrigerant levels, changing filters, and a multi-point inspection.  With the cost of running your air conditioning system being a significant part of your monthly utility bill, it only makes sense – and saves you money – to maintain your air conditioner in peak operating condition.
Not ready to enroll in our annual maintenance program – not a problem. Give us a call to schedule a tune-up of your HVAC system and one of friendly service technicians can help keep your home comfortable for your family. We recommend servicing your system twice a year to properly maintain your system and save you money on your monthly utility bill.
Home Performance Evaluation
Dozier Heating & Air, Inc. participates in the Home Performance Evaluation by ENERGY STAR. This national program from the United States Department of Energy and Environmental Protection Agency offers a comprehensive, whole-house approach to improving energy efficiency and comfort at home while helping to protect the environment. Let one of our trained service technicians provide this evaluation, helping you save money and protect the environment at the same time.
Factory Trained Technicians
At Dozier Heating & Air, Inc., all of our technicians are trained and certified by the factory. But we do not stop there. We provide on-going in-house training to ensure superior customer service and that the job is done right the first time. Rest assured that when you invite an Dozier Heating & Air, Inc. technician into your home, you will get a friendly member of our family to take care of your HVAC service needs.
24 Hour Service
Our friendly technicians are available7 days a week for your emergency service needs. Simply give Dozier Heating & Air, Inc. a call, day or night, and let one of our technicians help you with your problem. We are always here to assist you.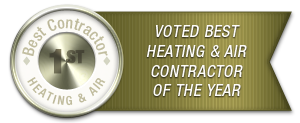 Call us at 844-836-9437
or Request an appointment